Livraison comprise pour la France métropolitaine
Pensée, dessinée et cousue à la machine à coudre en Seine et Marne, par Leslie, créatrice de la marque Frénéthik ! juste pour vous ♥
Wallet Baby
Baby est une Pièce Unique Frénéthik aux lignes épurées et délicates.
All in subtlety, Baby offers you a generous storage capacity. It has a minimum of 6 spaces for cards, 2 spaces for your papers (identity papers,driving licence, registration book, passport, banknotes, etc.), and a purse nicely attached to the main part.
The zipper of this last part was chosen for its strength and elegance.
Baby closes with a pressure, and like all the cork pieces of the Frénéthik brand you will be able to appreciate the imprints of the bark of the cork oak which remind us of its plant and natural origin.
The Frénéthik brand was stamped by hand with an iron in the workshop located in the heart of the Fontainebleau forest.
Its characteristics
---
Dimensions : 20*12 cm
Materials
Red vine cork fabric
-Fermeture éclair YKK de haute qualité.
-Vegan
Dimensions : 20*12 cm
Materials
Red vine cork fabric
-high quality zipper YKK
-Vegan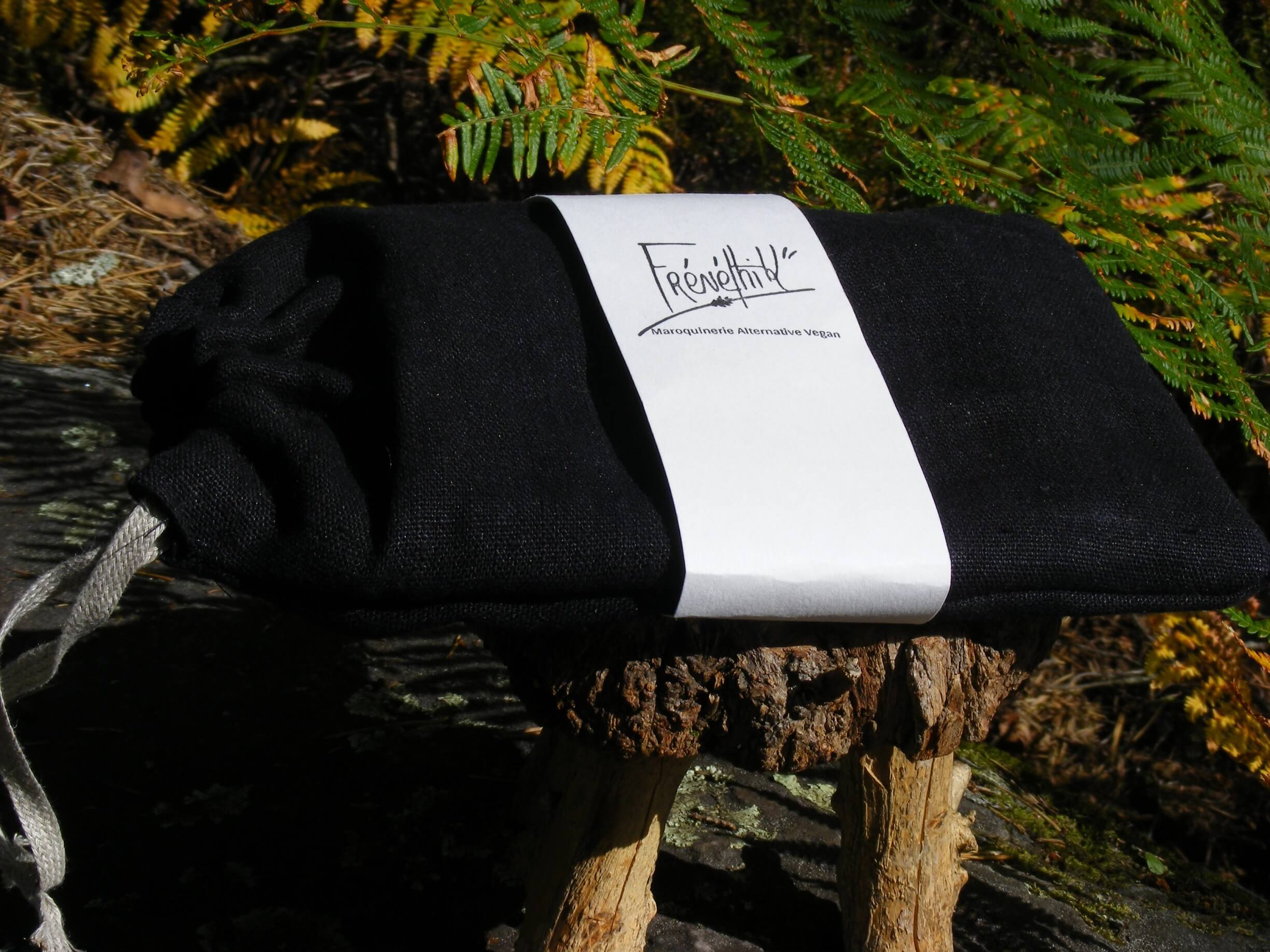 ---
Delivery
Le portefeuille Baby voyage en colissimo par La poste.
It is previously wrapped in a linen pocket *, prepared by me. The latter can then be used as you wish.
Shipping costs are included (for metropolitan France) in the price indicated, as specified in the General Conditions of Sale. Terms of sales
The linen pouch will not necessarily be the same color as in the photo.
Comment prendre soin de sa pièce unique Baby
Since cork is naturally waterproof, you can maintain it with a clean damp cloth.
Never use towelette, as this may permanently alter the color of the cork fabric.
The intensity of the color of the cork may naturally fade over time, due to the common friction caused by its use.
Linen pouch care.
Le lin utilisé pour la confection des pochettes a été préalablement lavé, de ce fait il n'y aura pas de problèmes de dégorgement.
You can put the linen pouch in the washing machine at a temperature of 30 ° or 40 ° maximum.
The dryer is not recommended because your pocket will come out stiff.